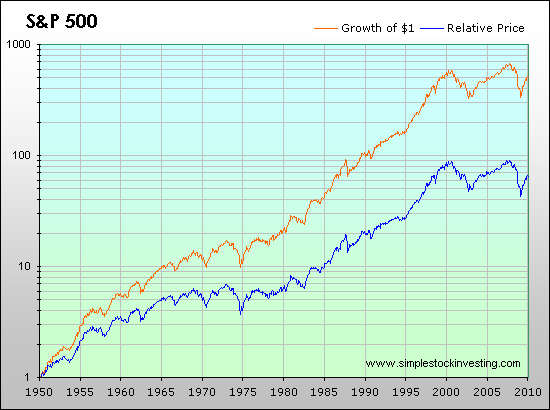 Inflation-Adjusted Returns: http://www.simplestockinvesting.com/SP500-historical-real-total-returns.htm
Money supply (M2) continues to accelerate. This week's non-seasonally adjusted 13 week number shows money supply climbing at  a 9.0% annualized rate.  Here's the acceleration in growth over recent weeks: 5.1%,  5.6%,  6.6%,  7.1%, 7.5%,  7.8%,  8.2%,  8.4%, 8.7%, 9.0%.
Ask yourself if the economy is growing at a 8% to 9% rates. No, then where is the money going?  Here comes rapid manipulated growth, with the eventual effects of rising prices at the consumer level.  Pray, protest and protect thyself.
—
Book Recommendations
To improve as an investor, you need to practice your profession.  The books below allow you to sharpen your financial statement skills through case studies. 
A reader suggested: What's Behind the Numbers by John Del Vecchio, CFA and Tom Jacobs, JD.  Check out the book and the case studies: www.deljacobs.com
Classics: Quality of Earnings: The Investors' Guide to How Much Money Is Really Making by Thorton O'glove (1987)
The Financial Numbers Game: Detecting Creative Accounting Practices by Charles W. Mulford (2002)
How to Lose Money in a Top Performing Fund.
http://financialsymmetry.com/lose-money-topperforming-fund/